May Catalog: Do Crafts
Order the stamps that you want with our "catalog of the month" program! Each month we feature a catalog. The catalog sits out from the first of the month until the end of the month and then we place an order. Come spend some time looking through the catalog. Then jot down the number and the name of the stamp along with your name and phone number and we will call you when it's come in. And you'll get 15% off your order! This is a fantastic program for every rubber stamp addict! The Catalog of the Month for May is Do Crafts!
You Made Us #1!
Thank You For Voting For Us
A-List Best Arts & Crafts!
WOW! With your votes, we did it! We are the #1 Arts & Crafts store in the San Diego A-List! Thank you for your support! Thank you! Thank you! Thank you!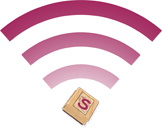 Free Wi-Fi For
Stamping Details Guests!
Our guests can now get FREE Wi-Fi access when shopping and taking classes at Stamping Details! The next time you're in and you need an Internet fix, ask us how to get onto our Wi-Fi network for Stamping Details guests.
Stamping Details RSS Feed
We have an RSS news feed on our website to help you easily spot new classes as we add them to our online calendar, and other news we post on our homepage. Let us know if the feed doesn't seem to be working correctly, or if you have any feedback. In fact, please let us know if you subscribe to it and find it useful!
WOW Embossing Powder and Art Anthology
Demonstration, Trunk Show, and Suzy West Classes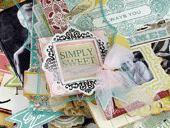 The weekend of April 13th and 14th was a fun-packed one here at Stamping Details! Suzy West came in with a WOW Embossing Powder and Art Anthology trunk show the entire weekend, plus a FREE demonstration Saturday. And Suzy taught three classes including two different canvas classes: Memories Are Created Here and Simply "WOOD" You Like to Create a Canvas?, and her Simply Sweet Tag Book class. Wow!
Three Times The Design
February Kit: Vintage Market
Welcome to Three Times the Design! These monthly kits are designed by Linel Mehus of Classic Expressions. Each kit has supplies to make three cards, includes color prints of the cards inside and out for easy assembly, and also includes measure sheets and supply list so that you can duplicate the designs easily. All three cards are pre-cut and pre-stamped. You will need: Copic or Tombow markers, scissors, mounting or Wonder tape, and glue or adhesive of your choice.
San Diego Scrapbook/Rubber Stamp Stores My Enchanted Life
Did you join us for another FAB multi-store event that we Crafted with Love? Those who did made a five page/tag album using My Little Shoebox's Enchanted Love line. A full 6x12 album that was made with love to showcase the things you love!

Scrappers and stampers bought their Craft Card for just $8 at one of the participating retailers (thank you for shopping small!), planned their route to each of the five stores over the four days (Friday March 8th through Monday March 11th)... and grabbed a friend and had a blast together! Two pages were made at each store; with each store featuring a fun new technique or tool. Plus participants got a 15% discount at each store! Participating stores included: Stamping Details, Cool Scrapbook Stuff, Ever After Scrapbooks, Scrappin' Attack, The Stamp Addict.
Post CHA Hooplah! Sunday January 20th
We wanted to show you all the new great items and ideas we found at CHA, so we had a "Post CHA Hooplah" day here! What is CHA you ask? The Craft and Hobby Association – which is the largest tradeshow in our business. We had out the catalogs we brought back with all the new items that are coming. Plus we did demos with the new eBosser – an electric embosser and die cutter by Craftwell – it's cute and awesome! Those who dropped in got to go through the catalogs and see (and order!) all the new stuff!
Lynell Harlow Here December 7-8
Dreamweaver Stencil Classes
Lynell Harlow, owner of Dreamweaver Stencils, will take you through the basics of a simple yet effective technique of working with Tim Holtz Distress Powders and Dreawmeaver Stencils in Double Double. Lynell will take you through the basics of this technique and then take you to the next level to show you how to enhance your work with stenciling on top of the embossing powders and glitter too!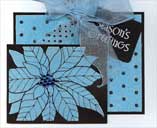 In Lynell's Embossing Pastes: Simply Distressed! you'll learn how to use the Metallic F/X powders and the Tim Holtz Distress Powders in conjunction with the embossing pastes. These beautiful results will really add dimension and an "AH HA!!! experience" to sending cards to those you care about. Join Lynell here at Stamping Details for these fun classes and learn some great new techniques!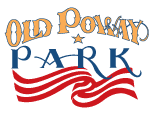 Christmas in the Park
Be part of the Poway community Christmas tree lighting at 5:20 p.m. and watch Santa and Mrs. Claus arrive by train at 5:30 p.m. Ride the steam locomotive train and enjoy a FREE horse drawn hayride. Watch scenes from the Nutcracker by New West Ballet at 3:30 p.m. Make holiday ornaments to help decorate the community Christmas tree. Enjoy a petting zoo, live musical holiday entertainment and caroling, square dancing performances, an HO model train display, and old-fashioned games. Eat holiday sweets and warm dinner foods, and purchase handcrafted holiday gifts. Join us at the Old Poway Park (across the street from us) – we're a co-sponsor this year along with City of Poway, the Old Poway Park Action Committee, ER Management, The Home Depot of Poway, Walter Anderson Nursery, Poway Patch, and Neal Electric. See you and the Claus' for Christmas in the Park!
Happy Holiday Tags Event
December 1st-5th
Holidays are right around the corner and this was the perfect opportunity to create some Holiday Tags for gifting – sharing and enjoying... Did you join your local San Diego-area scrapbook and rubber stamp stores in making tags using a variety of techniques and styles? Crafters visited participating local stores from December 1st through 5th and made Happy Holiday Tags at each store for use as gift tags, cards, ornaments or home décor. It was just $8.00 admission to play the game. Plus a drawing for a gift backet and a 15% discount at the participating stores (one time visit only for discount, see stores for exclusions): Stamping Details, Scrappin' Attack, The Stamp Addict, Paper Tales, Ever After Scrapbooks, Gee Gee's Stamps-N-Stuff, Cool Scrapbook Stuff.
San Diego Scrapbook/Rubber Stamp Stores Scrappin' with Gratitude
Local San Diego scrapbook and rubber stamp stores hosted another fun crafting weekend, this time over the Veterans Day weekend from November 9th through 12th! Scrapbookers and rubber stampers went to their local stores and took time to create. They made and completed (after visiting each store) a 4" x 7" mini-book titled "Gratitude."
With the $8 admission to play the game, crafters made a 4" X 7" page layout at each participating stores: Stamping Details, Scrappin' Attack, The Stamp Addict, Paper Tales, Ever After Scrapbooks, Gee Gee's Stamps-N-Stuff, Cool Scrapbook Stuff.

San Diego Scrapbook/Rubber Stamp Stores Scrap-A-Treat
Local San Diego area scrapbook/rubber stamp stores hosted crafters for a fun weekend September 28th-30th! Crafters trotted to the local stores for some early trick-or-treating, and along the way made a 6" X 6" Halloween Book!

With a low $8 admission to play the game, there were plenty of participants planning their route to the stores with friends, and at each participating store making a 6" X 6" page layout.
The list of participating stores included: Stamping Details, Cool Scrapook Stuff, The Stamp Addict, Paper Tales, Scrappin' Attack, Gee Gee's Stamp n Stuff, Ever After Scrapbooks.
Christine Adolph Was Here!
Artist Christine Adolph, whose vast portfolio of sophisticated textures, patterns, and motifs that are licensed on scrapbook and crafting kits, rubber stamps, kitchen textiles, home décor, fabrics, stationery, and greeting cards, came to Stamping Details to teach two classes! This was Christine's second visit to Stamping Details – her first visit was six years ago in 2006!
Crafters joined Christine here Saturday August 18th for her "Oceanside" Mixed Media Book and "Beautiful You" Mixed Media Journal classes. As a special bonus, during her classes Christine she did a brief show and tell about designing products, showing her original art that inspired these collections.

New Zentangle Club
Join the new Zentangle Club from 1 to 3 p.m. on the second Monday of every month for a fun and relaxing afternoon of talking, tangling and exploration of all things Zentangle. Open to anyone with an interest in Zentangle. Bring your pens, paper, projects and your show and tell. If you have not tried Zentangle but are curious, stop by and check it out - while this is not a class they'll be happy to answer your questions.
Lynell Harlow Classes and Dreamweaver Stencils Trunk Show
Lynell Harlow, owner of Dreamweaver Stencils, was here Memorial Day weekend with four great new techniques classes! Lynell is known world-wide for her innovative exploration of the centuries-old arts of stenciling and embossing. We hope you didn't miss this opportunity to learn advanced stenciling and embossing techniques from Lynell! And, the Dreamweaver Stencils Trunk Show was also here!
We started the Memorial Day weekend Friday May 25th with Molten Magic with Metallic FX, a chance for crafters to explore a new technique using Metallic F/X mica powders and Dreamweaver Pearlescent Embossing Paste with stencil designs. Then Lynell taught three different techniques: Strié, Power-Pasting and the Double Glitter Technique, in Clean and Simple with an Elegant Theme. On Saturday May 26th Lynell introduced the new Color Solution Artist Grade Alcohol Ink in Color and Embossing Metals With Dreamweaver Stencils. For those new to stenciling Lynell started with the basics and progressed to the advanced technique of working with crackle paste, plus making backgrounds on acetate in Embossing Paste and Crackle Embossing Paste.
Le Femme Shadow Box Cards
Crafters joined Carol Murphy in her Le Femme Shadow Box Cards class for a morning full of classic goodness combining Carol's shadowbox cards with Pink Paislee's new London Market papers. These were not just cards with well wishes but beautiful shadowboxes all decorated for that special someone. Inside each was an adorable little gift card and even more embellishments of course!

FREE Zentangle Demonstration!
Saturday April 28th with Suzanne
Zentangle – what is it??? Zentangle is fun for Anyone, Anytime, Anywhere! Anyone can create a Zentangle, even if you are convinced you are not an artist. Anytime you have a few minutes you can create a small piece of art. Anywhere you can find a surface to work on a 3.5 inch paper tile you can start a Zentangle. For those interested in attending the upcoming Zentangle classes but wanting to know more, Certified Zentangle Teacher (CZT) Suzanne Wilka gave FREE demonstrations of the Zentangle® art form here at Stamping Details on April 28th.
Encore! FREE Demo Saturday April 14th
Terri Sproul with her Mixers/Crystal Lacquer – New From CHA!
One of the most exciting new products introduced at CHA Winter 2012 was Terri Sproul's Mixers! These "Jewel Effects" can be mixed into 3-D crystal lacquer and create a paint-like product. These mixers work on metal, wood and paper. There are a total of 35 colors, and colors can be mixed for endless combinations. There is also a "Color Enhance" that helps enhance the color and gives you a deeper, richer look. And for the bling in us, Terri has come out with "Ultra Fine Glitter". Terri returned April 14th for an encore of her February demonstrations of these exciting new products.
Terri Sproul is a diverse and experienced designer and instructor for multiple companies in the paper crafts world. She is a Design Team Leader for Sakura Hobby Craft, Viva Las Vegastamps, Creative Paperclay, and The Robin's Nest, and a Design Team member for Amazing Mold Putty.

Graphic 45 Featured Artist: Carol Murphy!
By popular demand we added another Carol Murphy class that is based on a project of hers that was featured in the recent Graphic 45 blog article in which she was their featured artist. Her class, "Peace" Altered Canvas, was Sunday March 11th. Check it out! And if you haven't read the Graphic 45 blog article you can follow a link from our class information page to see the article.

Golden Artist Colors' Chris Cozen
Here February 24-26 With Four Workshops
Chris Cozen, a Golden Artist Colors Working Artist, was here February 24-26 with lots of Golden paints and four workshops! The weekend started Friday with It's So Easy Being Green... – it's hard to buy a perfect shade of green, but Chris taught how easy it is to make your own! Her Saturday workshops were Easy Print-Making Techniques for Mixed Media and On the Horizon: Contemporary Mixed-Media Landscapes. Budding artists finished off the weekend learning how to recreate the waxy and transparent/translucent qualities of encaustic without the heat, the fumes, or the expensive supplies, by using acrylics in her Contemporary Faux Encaustic Adventures workshop.